She certainly is a babe...although a little fatter and fuzzier than I like them, but is she a capitalist?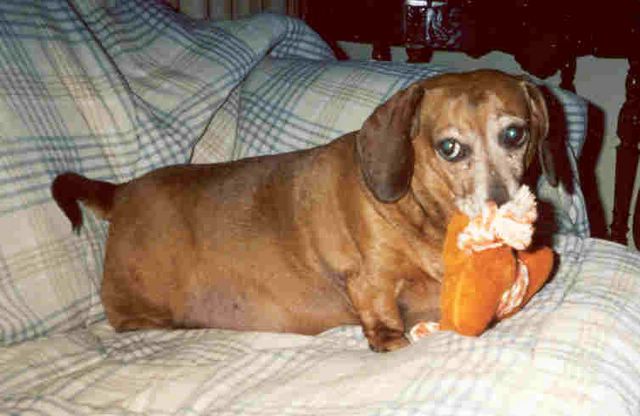 Well I am reliably informed by her owners that "Louise" the fat dachshund from Wisconsin is indeed a capitalist canine...which makes her smarter than most human democrats.
Though not human, I will make this exception and allow Louise the Fat Dachshund from Wisconsin to enter the
2005 Babes of Capitalism Calendar Competition
.